Cocktails, on the phone: the future is truly here!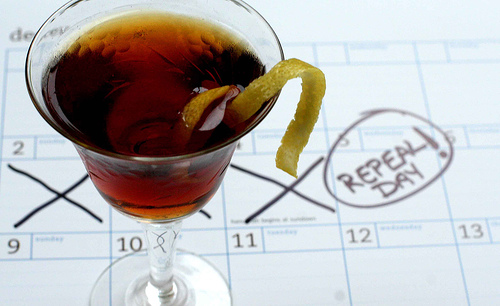 Photo from spiritsandcocktails.com
Cocktails--my absolute favorite iPhone app, both for reference (while at the store, looking to buy everything I need to make a cocktail) and for browsing fun--just got a recent upgrade. Along with the usual bug fixes, speed improvements, &c., they've added a new collection of recipes, which they're calling the Contemporary Masters series:
Our inaugural release includes a generous 78 recipes from Seattle mixologist Jamie Boudreau. We're confident you will find in his recipes a rich trove of fresh ideas and techniques. In another first, we're implementing in this release our first real batch of ingredient recipes: formulations for extraordinary ingredients you make yourself, ahead of time.
The drink I'm most excited to try is the Twelve Five Cocktail, a mixture of scotch, absinthe, Punt e Mes, and Benedictine.