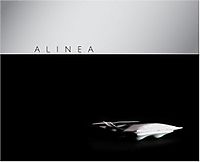 The Alinea cookbook (via Michael Ruhlman) looks absolutely gorgeous. And only $31.50!
Of course, the recipes are difficult:
Will it be criticized? No doubt many will take pot shots at it for the difficulty of the recipes, but that would be a little silly. This is not a home-cook book. This is a document of the exact recipes the Alinea brigade uses. It's very complex stuff and some of the techniques are difficult to pull off, requiring a good deal of skill and delicacy.
But I do love a challenge.